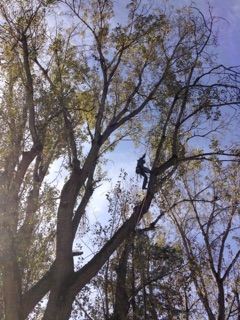 Artistic Arborist is a tree Service in Eugene and Springfield, Oregon that  specializes in tree timming, hedge trimming, shrub trimming, fruit tree trimming, tree removal and deadwooding of trees.
Deadwooding is an excellent way to ensure your trees get the proper care they need. In order to monitor a tree or shrubs health the deadwood should be removed. Deadwooding also enhances the natural beauty of your trees and shrubs.
Conifers, as well as deciduous trees, can benefit by pruning the deadwood. Deadwood can be a hazard to people as well as structures and the landscape. If you are interested in maintaining the health of your trees, give us a call at Artistic Arborist.